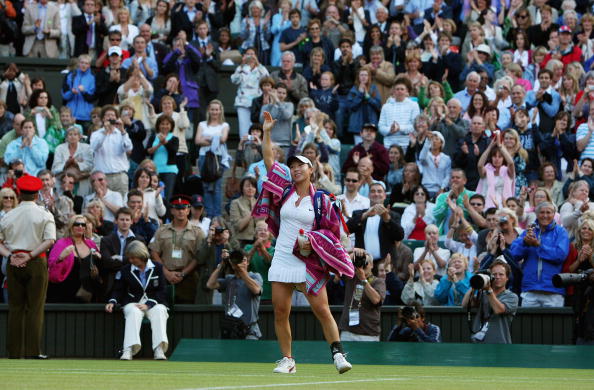 Zheng Jie lose the match with Serena Williams at Wimbledon unfortunately. Yes, I am very disappointment, however, the joy is more, because She have created the history especially she is an unseeded player. Zheng Jie's performance in Wimbledon is great. She is our pride absolutely.
Before Wimbledon 2008 opened, who knew the player who required a wild card from Wimbledon organizers can sprint into the semifinal? In semifinal, she lost the match, but win the respect of the world.
Zheng Jie is the first Chinese woman to play in a Grand Slam semifinal in singles. I believe she will try to keep going next time. Thank Zheng Jie for your effort and excellent performance. You are our hero. See you! I expect you can create the surprise again.